A Golden Grudge Match
By "Smart" Mark K. Fabe



The Title Match at the Rumble in the Rox 2 has been one year in the making. It was at the Rumble in Rox last year that Pgh Pro Champion Dennis Gregory and his manager Drew Lazario interfered in Powerhouse Hughes' match, causing him to be defeated by Kamala the Ugandan Headhunter.

It may have been a whole year ago, but Hughes has not forgotten.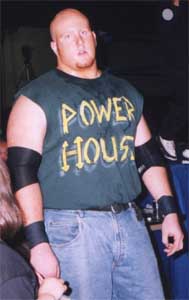 Powerhouse Hughes has spent that year working hard. He has trained in the gym and studied film. He is ready for the biggest match of his life, a match for the Pgh Pro Title. But Hughes has said that defeating Gregory for the belt is not about revenge, instead it is all about justice. Gregory took away Hughes' opportunity for the biggest win of his career, and now Hughes is going to get it back – at Gregory's expense. Will justice be served? Hughes believes so, and he believes he will walk out of the SJG Gymnasium as Pgh Pro Champion.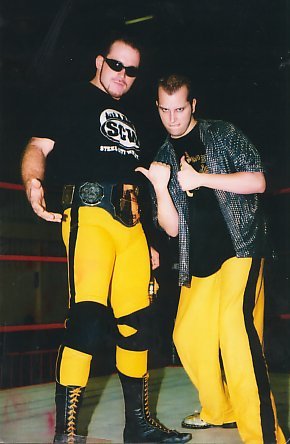 But can anyone really defeat the self proclaimed "Golden Boy" Dennis Gregory? Gregory has held championships where ever he has wrestled. He is or has been B.E.E.R. Champion, CWF Champion, Steel City Champion, IWC Champion, and of course Pgh Pro Champion. He defended his title last year at the Rumble in the Rox against FNW Free-weight Champion Don Montoya and was victorious. Now Montoya has retired, and Gregory has taken credit. This only adds to Gregory's aura of invincibility, making it seem that his Pgh Pro Title Reign is truly untouchable.
What will happen at the Rumble in the Rox 2? Will Powerhouse Hughes capture the championship? Or will Dennis Gregory retain his title once again? On Saturday, March 27 we will find out. This match – a Grudge AND Title Match – is sure to be one for the ages.


Who do you think will win the title match? CLICK HERE to vote in our poll, or CLICK HERE to share your thoughts on our message board!



Back to SMART REMARKS Index





ROSTER | EVENTS | RESULTS | MERCHANDISE | HISTORY | FORUM | HOME